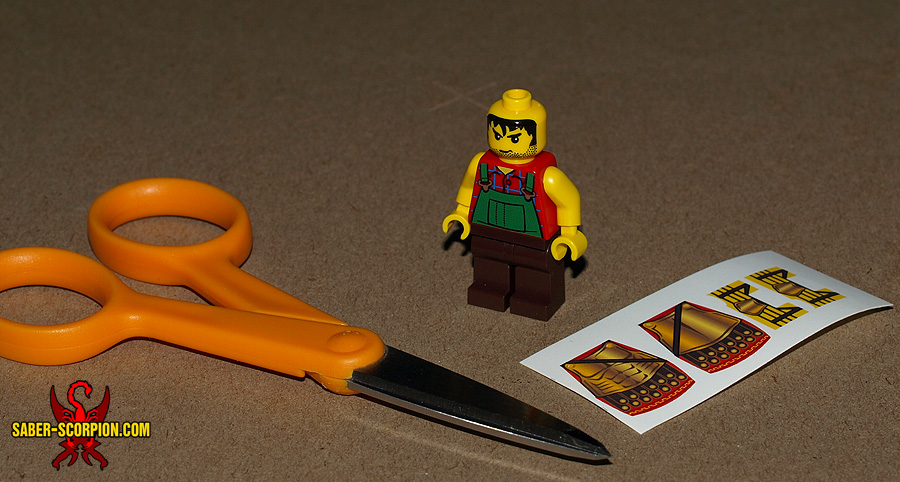 Step 1 - The Tools
---
This is a brief guide on how to apply stickers sold in the Saber-Scorpion's Lair Shop to your custom LEGO® minifig! All you need is a minifig, the stickers, and something with which to cut out the decal designs. Some people use an X-acto knife, but I highly recommend buying a pair of Fiskars Micro-Tip Scissors. They're worth the price. Note that our stickers are opaque, so you do NOT need to use a blank minifig! If you want to remove the existing design, however, the best way is to rub it off with brass polish ("Brasso", or similar). But this should not be necessary.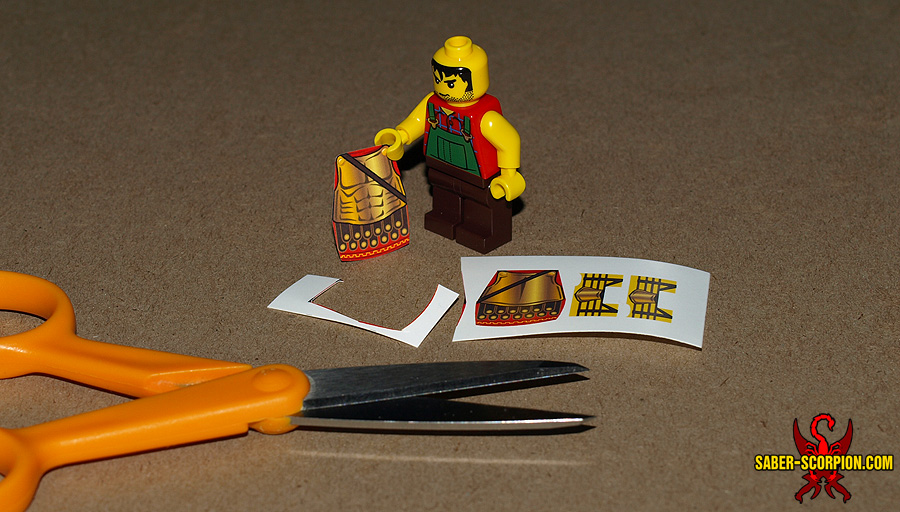 Step 2 - The Cutting
---
For best results, cut very slightly inside the edge of the design. Use the leftover blank white scraps to practice peeling the sticker off the backing. Just put your fingernail along the edge of the paper and try to push it between the sticker and the backing, then peel them apart. It can be tricky at first, but it's easy once you get the hang of it. Until you are used to it, you may want to leave some white edges on the decal design to use for peeling, then cut the edges off the sticker once it has been peeled off.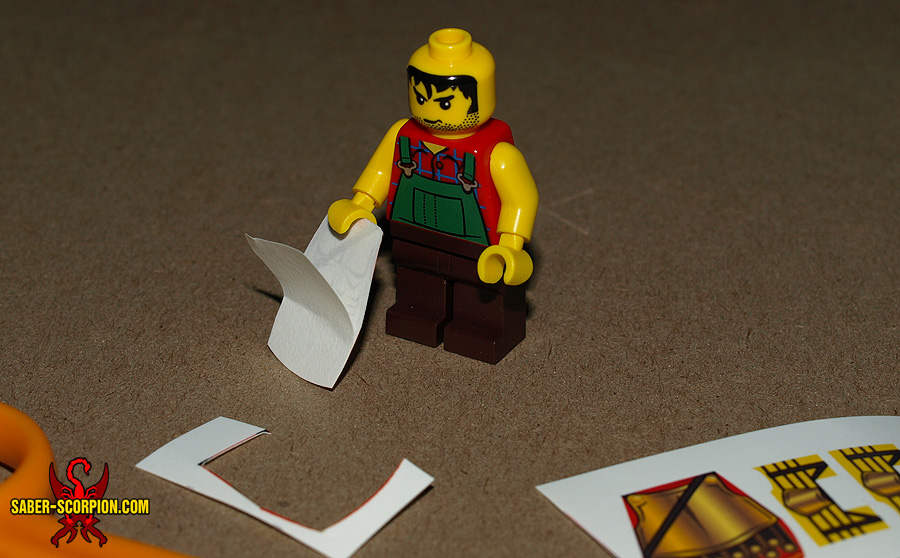 OPTIONAL Step 1 - For "Dangling" Stickers Only!
---
For decals with "dangling" portions, such as this Greek Spartan Hoplite's armored "skirt", try to peel the top half first and then bend the backing halfway down, leaving part of the backing attached to the "dangling" portion of the sticker.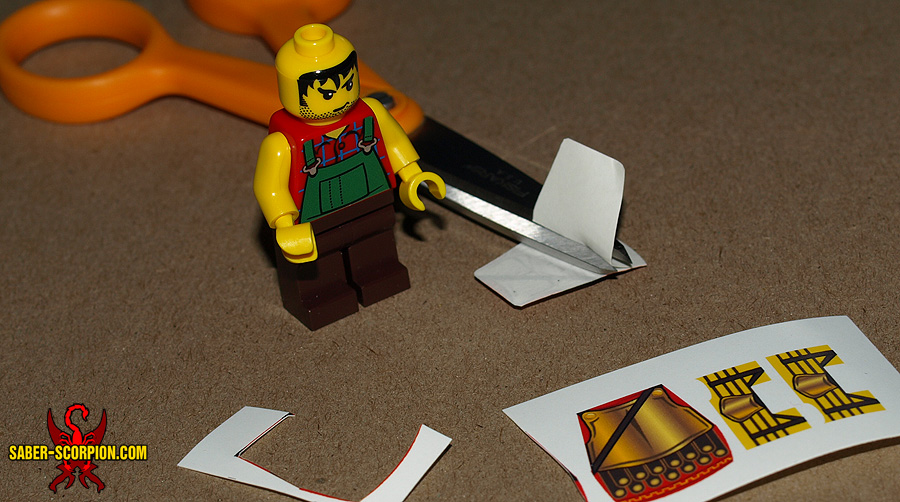 OPTIONAL Step 2 - For "Dangling" Stickers Only!
---
Now cut the top of the backing off, while leaving the bottom part on the dangling portion of the sticker. If you've already peeled off all the backing, try reattaching a scrap of backing or regular paper to the dangling part of the decal. It helps keep it from getting bent and keeps things from getting stuck to the back. Of course, most of our stickers don't have a dangling portion, so in most cases you can just peel off the entire backing!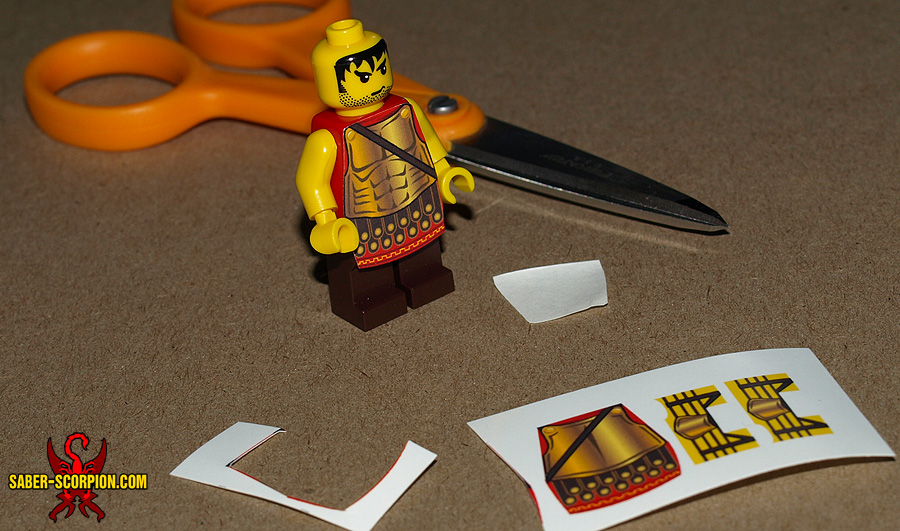 FINAL STEP - Application!
---
Once you've cut out and peeled off your sticker, just affix it to the minifig! It's possible to re-position it if you do so very carefully and very soon after application. Once you have it in the right position, hold it in place for a few seconds by pressing down hard with your thumb. This helps it stay adhered, especially to curved surfaces. If you damage a sticker during application, we can send a free replacement for the damaged item with your next order. Just email us (sales@saber-scorpion.com) with details and possibly a photo of the damage. Enjoy your new customized minifig!